eDermastamp & Dermaroller in Sutton Coldfield & Solihull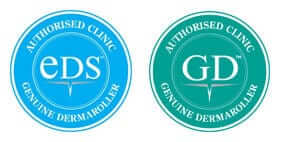 eDermastamp is an advanced electronic form of medical skin needling, a technique that aims to stimulate the body to rejuvenate the skin and leave it looking smoother, healthier, brighter and younger.
At Smile Spa, we can use eDermastamp to treat a wide range of skin conditions, such as:
Fine lines and wrinkles on the face
Fine lines around and under the eyes
Enlarged pores
Dull skin – improve skin brightness
Pigmentation problems
Hands, neck and décolletage rejuvenation
How does eDermastamp treatment work?
eDermastamp treatment rejuvenates the skin by gently needling it to make thousands of micro fine holes that penetrate into the dermis layer. The skin responds naturally to this process, producing more collagen and elastin to create new cells and repair the skin. Over time, new skin cells are generated, leaving the skin much smoother, more plump and youthful looking.
eDermastamp is the leading available electronic micro-needling device. It features a small headpiece with extremely tiny needles that glide over the skin in a circular motion. The headpiece is moved around the skin in a circular motion over the skin, allowing for as many as 150 pricks per second, depending on the speed set. This treatment is ideal for greater precision in harder to treat areas of the skin.
To numb the skin before treatment, a cream is applied and a concentrated hyaluronic acid gel is used alongside the eDermastamp to sooth the skin and ensure that the skin stays hydrated, lubricated and refreshed.
Aftercare for eDermastamp treatment
For the first 48 hours after treatment, it's common for the skin to feel slightly tight and dry and appear red. In some cases, the skin may peel slightly. For most people, there is little downtime following eDermastamp treatment and they are able to return to work the following day.
Following treatment, for 48 hours patients should avoid rubbing the face, stay away from makeup and spray tanning products and avoid active products that could irritate the skin. It's also important to avoid too much sun exposure as this can also irritate the skin after treatment.
Results are usually seen in around 4- 6 weeks, as the skin texture will slowly improve as new collagen and elastin is produced. For most people, to achieve the desired results, 3 treatments are usually recommended around 4-6 weeks apart, however, for more severe scars or conditions, further treatments may be required.
How does Dermaroller treatment work?
Dermaroller treatment works in a similar fashion to eDermastamp, except that a small handheld roller is manually applied to the skin and gently rolled over it to naturally regenerate it. At Smile Spa we only use genuine Dermaroller which is the best-rated and Gold Award winning medical device and treatment.
Recover & Regenerate Skin Care Programme
To enhance the results of the eDermastamp or Dermaroller treatments, we recommend an Aestheticare Recover & Regenerate Skin Care Programme. This 10 week programme is clinically proven to deliver significant skin regeneration and includes:
Endocare Cleanser
Endocare Tensage Serum
Endocare Tensage Cream
Endocare Tensage Radiance Eye Contour Serum
Control Tactics Gel
Heliocare XF Gel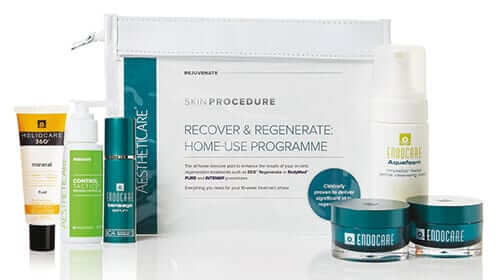 The key behind the regenerating Endocare Tensage products is SCA Biorepair Technology, a natural complex of growth factors and anti-oxidants. This is combined with a whole host of advanced skin firming, enhancing and brightening ingredients.
The costs of this programme is £150 but will be provided free if the recommended course of 3 eDermastamp treatments are taken.
Treatment Pricing
Single treatment: £299
Course of 3 treatments: £895 – Includes Recover & Regenerate 10 week Skin Care Programme
Arrange a consultation
If you would like to arrange a FREE consultation for eDermastamp or Dermaroller treatment, please get in touch by calling 01564 772 184 to talk to our Solihull team, or 0121 378 4875 to contact our Sutton Coldfield practice.