Inman Aligner in Sutton Coldfield & Solihull
Smile Spa offers Inman Aligner in Knowle Solihull and Sutton Coldfield, providing patients with advantages in time, comfort and cost.
What are Inman Aligner Braces?
The Inman Aligner is an orthodontic appliance that is removable and designed to correct crooked front teeth. The appliance is discreet, with just a fine metal wire visible, and you can remove the brace for special occasions.
The main advantage is that it can straighten teeth in only 6-16 weeks. Other benefits include:
The ability to correct rotated teeth and mild crowding
Increased comfort: the spring component of the aligner is made from nickel titanium, instead of stainless steel, enhancing patient comfort
There are no issues with retention
Less expensive than Invisalign
Hassle-free, single-appliance treatment with great results
Treatment can address problems with the teeth at the front of the mouth.
Our Orthodontic Services Include:
Invisalign – have the smile you have always wanted, discreetly and comfortably
Invsible Braces – straighten teeth without a mouth full of metal
Six Month Smiles – straighten your smile as quickly as possible
Inman Aligner Reviews
Inman Aligner has brought forth a number of advantages over traditional and modern braces alike. Together with our caring staff, our Inman Aligner practitioner commits to providing safe, high-quality care for all orthodontic needs. Inman Aligners can be very quick yet very effective. Here's what others have to say about Inman Aligner and what results they have seen:
How does it achieve results?
A coiled spring located at the rear of the teeth produces a squeezing force, while a metal bar at the front teeth reverses this force, effectively pushing and pulling the teeth into alignment.
How long is the process?
Treatment typically takes between 8 and 16 weeks. The appliance is fitted during two 30 minute appointments, and we will advise you to come and see us once a month for a quick 15 minute check-up.
Does it hurt?
There may be some mild discomfort to begin with, but this will subside quickly and you can take over-the-counter pain-relief.
Is the Inman Aligner a new treatment?
The Inman Aligner was first used in the USA in 2000 and has taken the world by storm. Around 500 patients start treatment with the brace every month in America and the results have been very positive.
Will it affect my speech?
Your speech may be mildly affected for the first 7-10 days, but you will soon get used to the appliance and your speech will return to normal.
Is it possible to compare the Inman Aligner with Invisalign?
Not really. It is used to treat the front teeth, while Invisalign can be used to treat the full arch.
Will the treatment process be uncomfortable?
It may take a little while to get used to wearing the Inman Aligner. However, treatment is comfortable and painless, as the appliance uses the latest technology to move the teeth quickly but gently.
Will I need to visit my dentist for frequent check-ups?
The brace is designed to reduce the number of dental visits. Your dentist will advise you on how often you need to have check-ups.
Case Gallery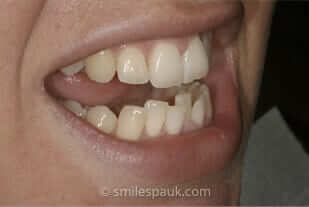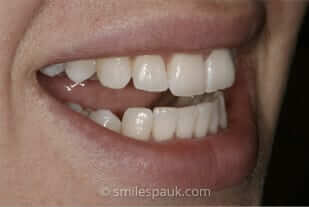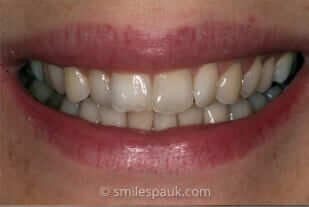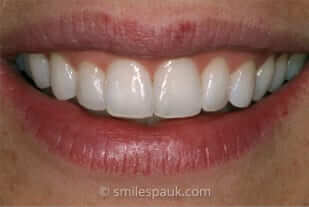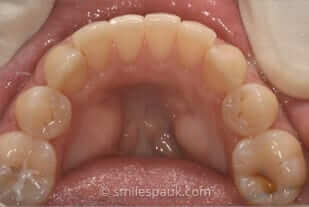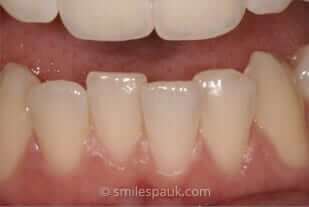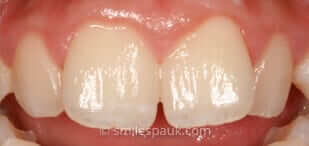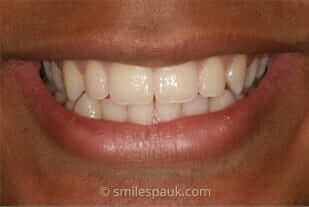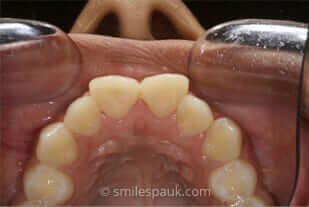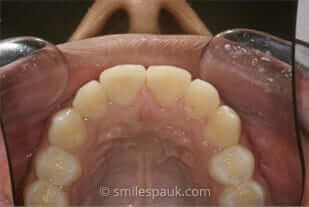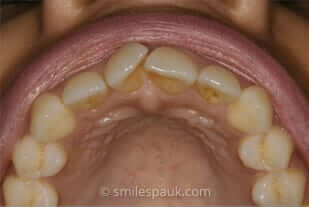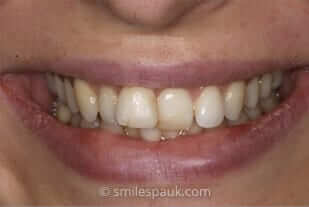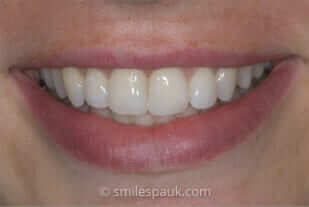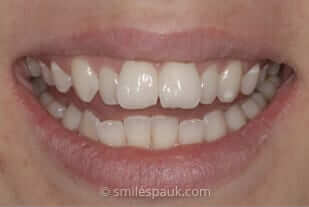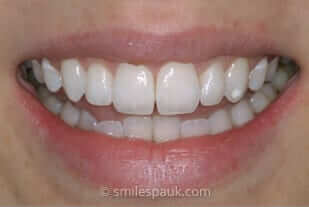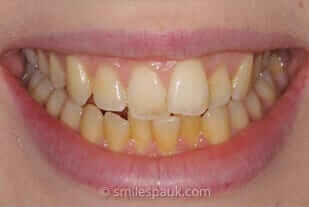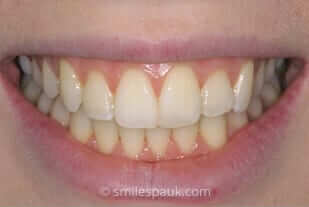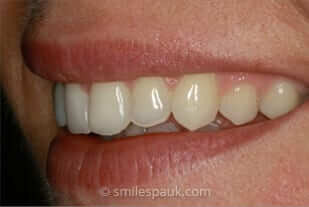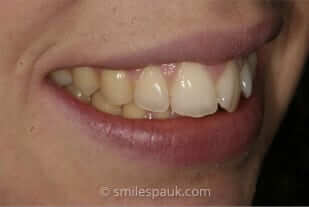 To find out more about Inman Aligner or to book a free consultation at Smile Spa Solihull or Sutton Coldfield, please give us a call on 01564 772 184 (Solihull practice) or 0121 378 4875 (Sutton Coldfield practice).