Dental Implants in Sutton Coldfield & Solihull
Whether a tooth is lost through injury or advanced decay, your smile can be rehabilitated successfully with a dental implant. To find out if dental implants in Knowle Solihull, is right for you, consult us today for an initial assessment.
What are dental implants?
Implants are made from surgically pure titanium, which is also used in hip and joint replacements. Implants are small and in the majority of cases significantly smaller than the original tooth root. They are placed into the bone under the gum and perform a similar function to natural tooth roots.
What are Implants used for?
Implants can be used as anchor for artificial teeth in the mouth.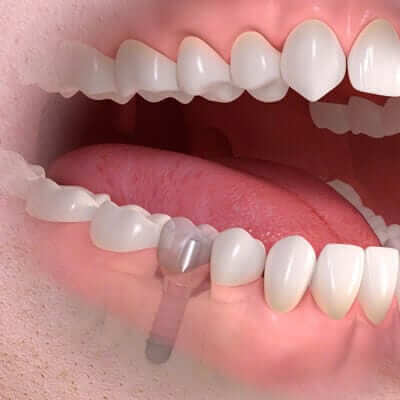 Single tooth gap to support a crown.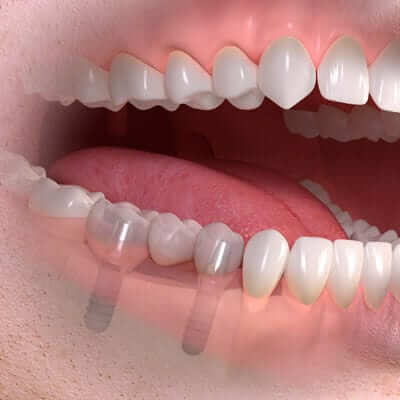 A larger gap to carry a bridge.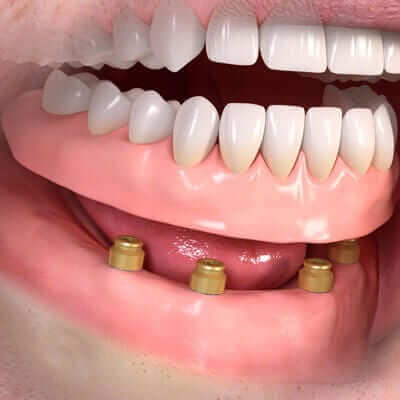 Function as retentive element for a partial or full denture.
Therefore it can be facilitated for every form of tooth loss and be personalised to suit your specific needs.
Advantages of Dental Implants
There are many advantages in comparison to conventional treatment, for example
Dental implants reduce the load on the remaining oral structures/teeth by offering independent support and retention to crowns, bridgework and overdentures.
Dental implants will preserve bone and significantly reduce bone resorption and deterioration, which has occurred after the loss of your teeth.
Dental implants preserve natural tooth tissue by avoiding the need to cut down adjacent teeth for conventional bridgework.
Long-term data on implants suggest that implants last for a much longer time than conventional restorations on teeth.
What does treatment involve?
The first step is a consultation for you to discuss your needs and wishes. An individual plan is tailored to your unique requirements with full details of your treatment.
Placing implants is a procedure performed with local aesthetic. The procedure itself is pain-less. Following placement it takes a few weeks for the implant to integrate into the jaw bone. After this healing period the 'implant teeth' are placed you can enjoy your new smile.
Implant Treatment at Smile Spa
Implant placement is carried out by Dr Thomas Wilmsen. He is extensively experienced and skilled in this procedure and is currently extending his knowledge by undertaking an MSC in Implantology.
We are currently offering free consultations with Dr Wilmsen, so for further information on how implants can improve your smile, contact the Solihull practice on 01564 772 184.
Dental Implants by Dr Thomas Wilmsen